Quotes from clients
'Thank you for a fantastic evening for our birthday party!. We loved it and so did our friends, family and children. (Alice our youngest daughter had a few tears on Sunday because she missed the band so much and told us that it was the best party dance ever!)
Please would you thank all the band members as well, for making our birthday such a fun and memorable event.' (Judith, Nov 2018)


'Thank you so much for coming along to our wedding... Thank you for being so patient with the 'novices' and for encouraging the kids to join in... they all had a fabulous time, as did we!'
Jane & Rory (May 2017)
'On behalf of my husband and myself... I like to say a massive thank you for playing on our wedding day. everyone had a fantastic time and couldn't stop saying how great you all were. The Irish love a good dance and you certainly showed how well the Northumbrians do it.'
Melina and Jayson (June 2016)
'Thank you for a great evening of music and dancing. All the guests have told me how they "really, really enjoyed your playing and felt encouraged to dance. Brilliant!' Pam
(May 16)
'To provide the entertainment we booked a fantastic local ceilidh band from Northumberland called, Real to Reel. Recommended by friends of my parents we contacted them and outlined our wedding plans, including our inspiration being Bilbo's Birthday party. It turns out the band leader actually played at the after party of the Hobbit premiere in London, which was just an amazing coincidence. They even learned to play the tune from the film for us, which was so great.
They were absolutely amazing, with a really good sound and ceilidh caller and they took everything in their stride, even carrying on playing when the lights went out due to a generator failure which led to a lovely moment where everyone was dancing just by the light of mobile phone torches.'
A Woodland Wedding
of John & Christina
(June 2015)
'Thank you so much for coming and performing at our wedding. You've helped to make it a very memorable day!'
Ben & Michelle (December 2014)
'We just wanted to thank you
for coming all the way to Weardale to play for us on Saturday. E
veryone thought you were a terrific ceilidh band - the best we'd had
locally - with an especially wonderful caller - he judged his audience perfectly. Those who knew what they were doing had a good time dancing and those with a bit less of an idea had a great time too - and whenever we looked round the room everyone was laughing whether dancing or watching - you can hardly ask for more of a night out! So thank you all very much and we hope to hear you again sometime in the future'
Sue and Mike (Sept 2013)
'What a brilliant night. From my point of view the party couldn't have gone any better! I absolutely loved it. Got to say that your band and caller are awesome, and I will recommend you all around the world'
Karen on her 'birthday & leaving-for-a-world-trip' ceilidh party
'Thanks so much for the wonderful music - everybody had a really great time and all commented on the super music. Thanks for joining us to share the day'
Stuart & Imogen

'I really can't thank you enough for helping us put on such a brilliant night - it really did make our wedding feel so special. You were all absoultely fantastic. All the guests said how they had such a good time and haven't laughed so much in a while and were asking me where I found you. They especially liked the helicopter dance move! Also a special thanks to Lynn who was extremely helpful every time I called and really thought of all the details. Please carry on doing what you are doing you are all very talented, you put smiles on all of our guests. If any of my friends have weddings I'll definately recommend your band.'

Simon and Cherie
'Just a quick note to say many thanks for the music and dance at the wedding on Saturday. I already knew you could all play well - but I hadn't seen you at a ceilidh before. I can honestly say that after going to ceilidhs for more than 20 years - Real to Reel are the best ceilidh band band I've seen. The combination of excellent musicianship and a really good caller meant that everyone had a wonderful time. And you even did requests! On top of all that you looked like you were enjoying yourselves as well. Several people asked if you had CDs available. A few people (old and young) described it as the "best wedding they've ever been to" - but the final comment should come from the bride...she described you as "perfect" and you can't get any better than that. Thanks again for really making the day.'
Steve and Maggie
'You certainly made our evening go with a swing and everyone thoroughly enjoyed themselves. We thank you for helping to make our special day so memorable.'
Judith & Andreas
'Thank you for a really magnificent evening to celebrate Richard's 30 years on Tyneside. Our guests had a terrific time and thoroughly enjoyed the dancing. The evening was over so quickly, which is the mark of a great time.'
Richard, Geraldine & Stewart
'Thank you very much for playing at our evening reception for our wedding .We had a very enjoyable evening and so did our guests (so they keep telling us 5 weeks on!). Most people got up and joined in, with only a few people propping up the bar! And I have already passed your details on to 2 other bride-to-be's who are interested in having a Ceilidh and asked for a recommendation. So thanks again, and should we ever have a good excuse for another 'knees-up' we'll certainly be in touch!'
Lorna & David
'A big thank you for helping make my 40th birthday party such a good night - people are still remarking on how much they enjoyed the music and how good the band and caller were. I think you've converted quite a few to ceilidh dancing. Your choice of music and dances was just right. Your playing was excellent and your caller was so friendly and relaxed. It all added up to a fun and memorable time - thank you. Look forward to dancing and listening to your music again sometime.'
Liz
'We thought we'd drop you a line to say a really big THANK YOU for your excellent performance at our wedding reception at Horton Grange. Everyone had a fantastic time - and you did so well to keep such a bunch of complete novices under control!'
Andrew & Helen
'We are writing to say how much we enjoyed the music of your Real to Reel Band at Dissington Hall. You helped so much to get the wonderful day off to a fine start. Everyone enjoyed your music and we all had a fabulous time. You are very talented musicians and we hope to see you again at a ceilidh sometime soon'
Mike & Diana
'A huge thank you to Real to Reel for rounding off a fantastic day with beautiful Northumbrian music. We tapped our feet, we danced, we listened and we even sang! Our Orcadian guests were suitably impressed by the Northumbrian pipes - a sound that some of them were hearing for the first time. You seemed to enjoy yourselves too judging by your faces and the enthusiasm and involvement of your caller! Thanks again.'
Tricia
'Many thanks for the beautiful music at our wedding - Everyone enjoyed it.'
Victoria & Steve
---
Powered by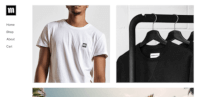 Create your own unique website with customizable templates.